Drive engagement with LG digital signage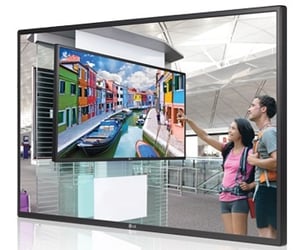 In this AVI-SPL webinar, see how LG Business Solutions is breaking new ground with cutting-edge technologies like LG OLED, direct-view LED, and high-bright video walls that can help your business drive increased engagement.
About the presenter
Chris Martel has been a Sales Engineer with the LG Electronics Commercial Display Group for the past four years. Prior to joining LG, Chris worked as a design engineer and FAE for a custom display solution provider for nearly 14 years. Chris has worked with designers and customers to create custom displays from the ground up as well as to customize off-the-shelf displays for nearly every vertical, including medical, financial trading, military simulators, hospitality solutions, QSR providers, wayfinding, retail, cruise lines, and architectural features.
Hosted by: