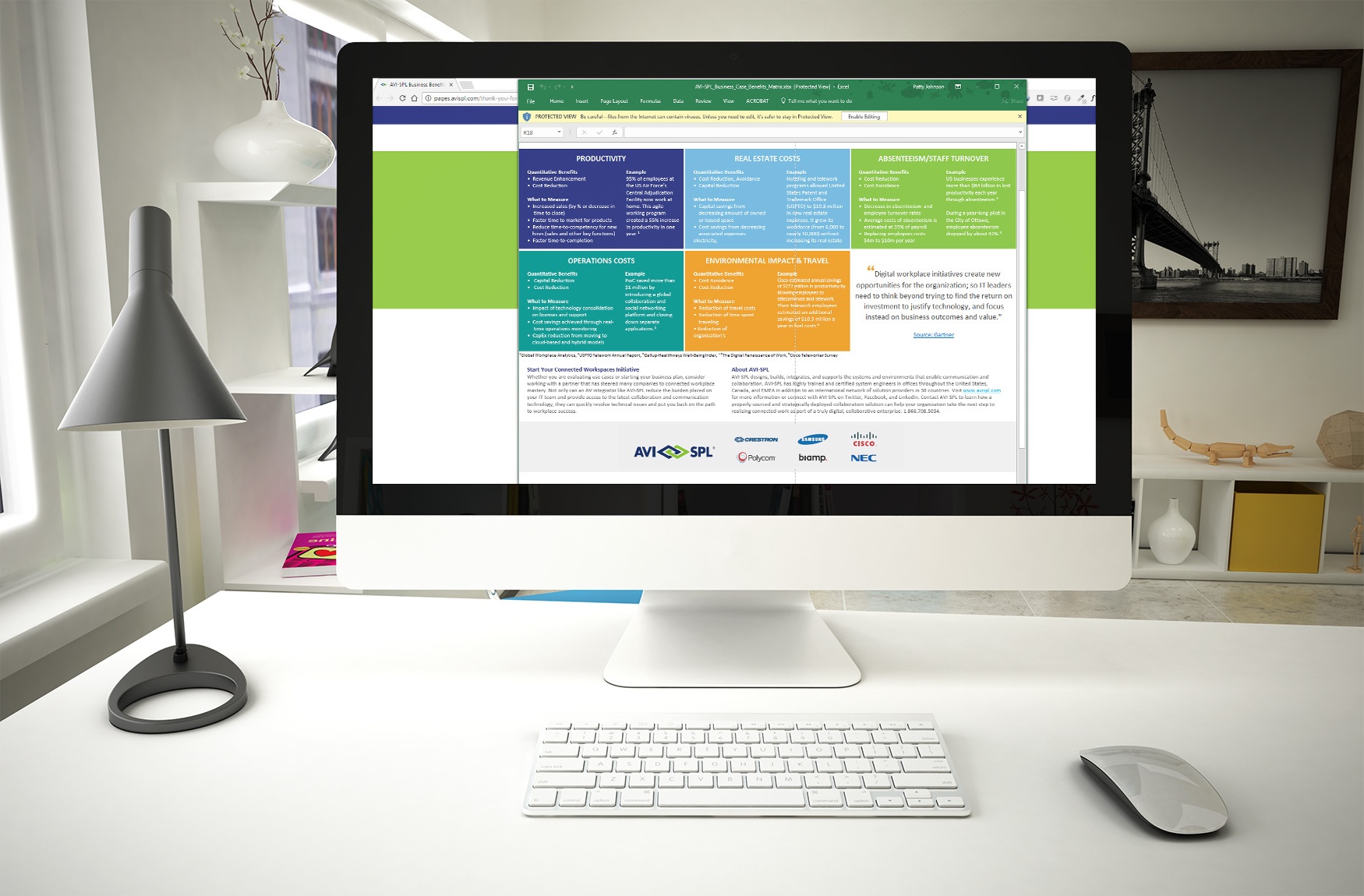 Move towards a collaborative workspace by prioritizing the business outcomes that align with connected workspace benefits.
Identifying and quantifying the benefits that collaborative workspaces deliver is difficult because an agile and digitally connected enterprise represents uncharted territory for many organizations.
The Business Benefits Tool will help you:
Prioritize desired business outcomes and see how they align with connected workspace benefits
Determine benefits to track and measure
Calculate ROI for your technology investment
Quantify the value of real estate decisions
Download the Business Benefits Tool to learn the value of improved business outcomes.