Join us for a webinar on August 22nd, 2018 at 1:00 PM EDT.
During this webinar, Chris Hyslop of Scansource will explain how Cisco Webex Teams can enable customers to achieve their business outcomes by providing a superior experience that allows workers to collaborate more effectively.
Teamwork isn't just about meetings, it's the ability to provide a more intuitive collaboration experience. Learn how to have meaningful face-to-face connections with your teammates; work from anywhere, anytime, on any device; integrate with other workflow business tools to connect to the apps you use; and share files and content to be accessed anytime. Meet the all-in-one space where you can message, create, share and get work done…together.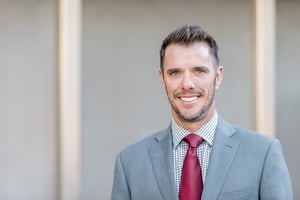 Chris Hyslop has spent over 20 years in various industries helping people merge expectations with results. A graduate of Arizona State University, where he studied finance and marketing, Chris has spent most of his life in Arizona enjoying everything the sunshine and outdoors has to offer. His career started in IT working for a broadline distributor in such roles as account management, ecommerce integration and brand marketing. He joined ScanSource over 6 years ago in a business development capacity and has spent extensive time working closely with our partner community as a trusted advisor focused on strategic growth. He currently manages the go-to-market strategy for the Cisco Collaboration portfolio and is instrumental in assisting partners to accelerate their practice and achieve the desired business goals.